Toshimi Sano
Toshimi Sano
Logistics Division
Why did you choose FUJIUNYU CORPORATION?
The trigger was a forklift
At first I joined as a temporary worker. After working as a contract employee, I became a full-time employee in January of this year.
When I was 20, I got a forklift license, but I didn't actually ride. My sister worked at FUJIUNYU CORPORATION, and my boss told me that my sister has a forklift license, so I decided to work here.
I didn't really want to work with a forklift, but since I got a license, I joined FUJIUNYU CORPORATION, so I'm really glad I kept it.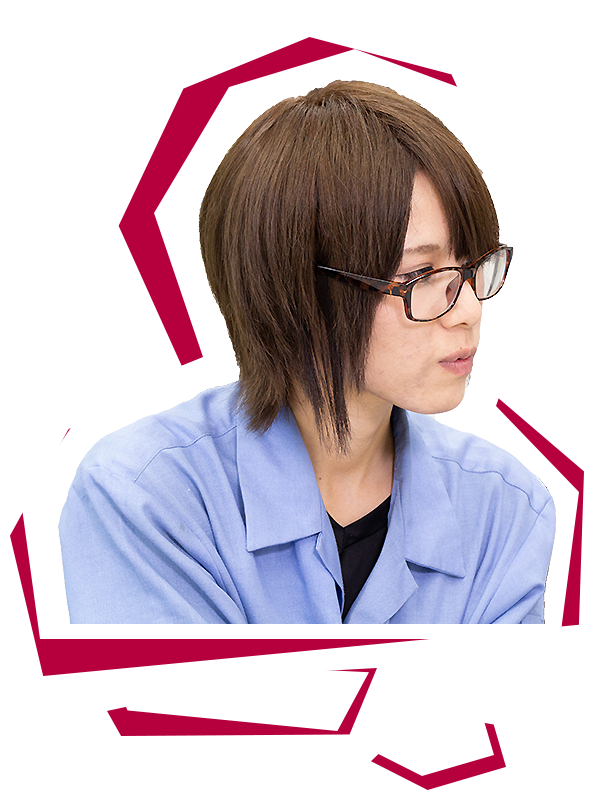 What is the atmosphere of your workplace?
Senior, junior and classmate
In short, it's like a school.
There is a relationship between seniors and juniors, but everyone is as friendly as classmates and can communicate properly, so it is very lively.
The main job content is picking, but it is difficult to standardize because "when and what to give" and "what to take" differ depending on the machine. It may take a few years to figure out all the details. There is a person in charge for each machine, and everyone understands their own machine, so they are independent in terms of work.
If there is a person who seems to be very difficult, everyone will naturally follow each other, such as "Do something". Both the people on the site and the business partners are really good people, and it is unlikely that they will have trouble with human relationships.
What is interesting about your job?
Joy of achieving goals
Basically, 1 to 6 machines are processed a week, but in busy season it can be over 7 times more than 3 machines. About a month ago, I know the schedule of how many cars to make, so I'm planning on my own based on that and working on picking in advance.
I'm really happy when I have achieved the expected number. The sorting work is done by everyone, but the rest of the process is done by myself, so my responsibilities are significant but I feel rewarding.
What do you value when you work?
Always thank and help each other
I do not forget to thank my work because I work with the people around me. Heavy parts weigh more than 20kg, so you may not be able to carry them alone. At that time, someone took over for me, and in return I undertook office work such as personal computers.
I always try to give back and help each other.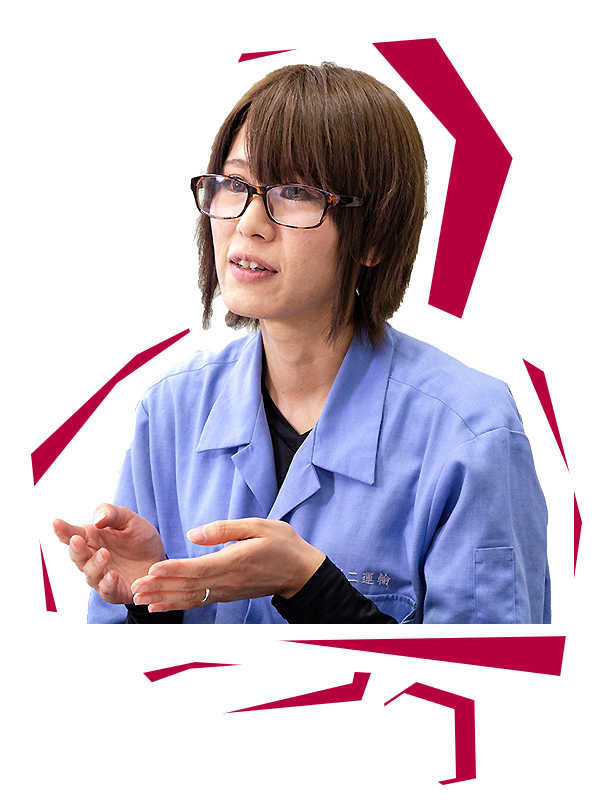 Do you have any goals for the future?
Don't do it, don't do it
It is to have safety awareness.
I think it is important to share dangerous things and places with everyone because it is a safety-first task. I try to be conscious of not doing anything dangerous.
Since there are many things in the warehouse and the passage is narrow, both the driver and the walking person need to be aware of each other when driving with a forklift. Especially when you go back and change direction, always make sure that there is nobody behind. I think it's important to talk and have compassion.