Kenta Noguchi
Kenta Noguchi
Sagamihara Distribution Center
Deputy Director of the Center
Why did you choose FUJIUNYU CORPORATION?
Longing boss and "truck guy"
Since I was a child, I loved the movie "Truck Guy" and longed for trucks. I grew up and worked as a driver, but as I gained more experience, I came to want to contribute to the company as a manager instead of a driver.
At that time, I decided to quit my shipping company, which had worked for many years.
In fact, the manager of the center, who is now my boss, was also at the same company, and when we quit, we heard from some companies and finally joined FUJIUNYU CORPORATION together.
I thought that FUJIUNYU CORPORATION could realize my ideas and ideals.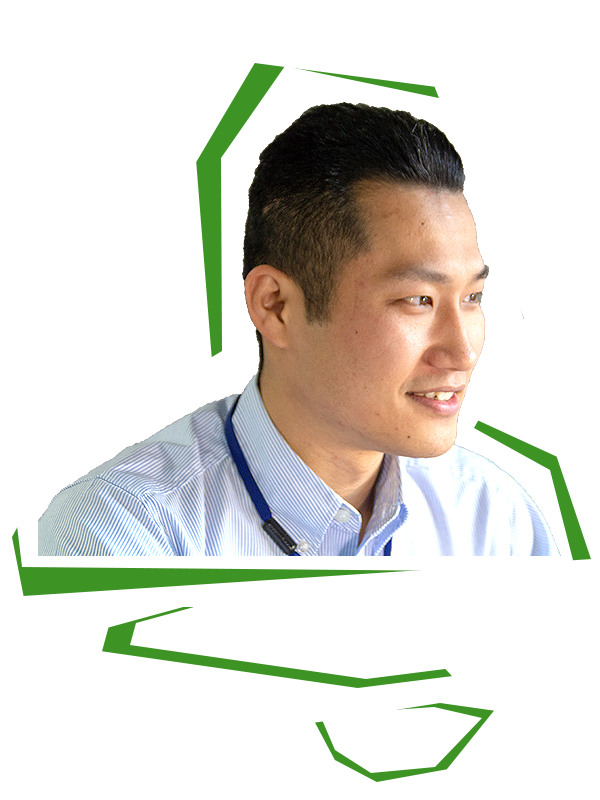 What is the atmosphere of your workplace?
Good friends in private
I think it's a company that values ​​communication.
Since my office is mainly engaged in furniture-related work and often has contacts with my colleagues in the workplace, it is essential to have a conversation to decide on the work arrangement, such as "Let's do this procedure tomorrow."
Naturally, each person has their own personality, so some people are shy or clumsy, but it is a friendly and friendly workplace.
I sometimes climb with three or four colleagues to build my physical strength, but I heard that other companies and shippers rarely meet with my colleagues privately, so colleagues like FUJIUNYU CORPORATION It may be rare to be close friends.
What is interesting about your job?
A hard time
When everyone gets over
Every year March is very busy with the settlement period, and the delivery volume will increase 3-4 times. There are sometimes difficult tasks, but when all of us cooperate to overcome such a difficult time, I feel very fulfilled. When I'm really busy, I and the director may work as a driver, but occasionally driving will increase my motivation. I want to be a multiplayer that can play three roles: driver, campus work, office work.
What do you value when you work?
Positive in hard times
I always work while thinking about "how to bring negative feelings positively".
I try to think positively when the time is hard. I think that feelings and motivation can lead to accidents, so I pay close attention to managing the physical condition of employees and try to communicate as much as possible.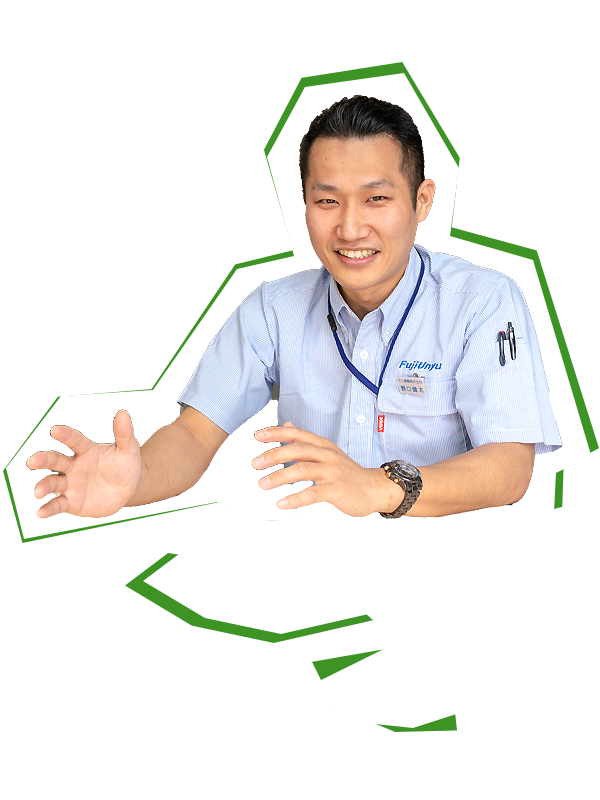 Do you have any goals for the future?
Without front and back
Airy work environment
There is no job that can be completed alone. For that reason, I think teamwork is important in moving forward. By working together with each other, recognizing the strengths and weaknesses of each other and having the feeling of helping each other, I believe that a very good work environment will continue. As a member of FUJIUNYU CORPORATION, I hope to continue to help create an "open and open workplace environment". And I would like to actively learn the business contents and improve my skills.