Junto Kozuka
Junto Kozuka
Logistics Division
Why did you choose FUJIUNYU CORPORATION?
Anxious first year in business, peace of mind with acquaintances
One of my acquaintances worked at FUJIUNYU CORPORATION, and I was able to listen to various stories.
During my job hunting, I was searching for jobs and searching for the area where I live, but at that time the FUJIUNYU CORPORATION site was not noticeable. At school, I was studying in a field that had nothing to do with the logistics industry, so I was unfamiliar with the industry. Under such circumstances, I had the opportunity to talk to a director who was an acquaintance and now also my boss.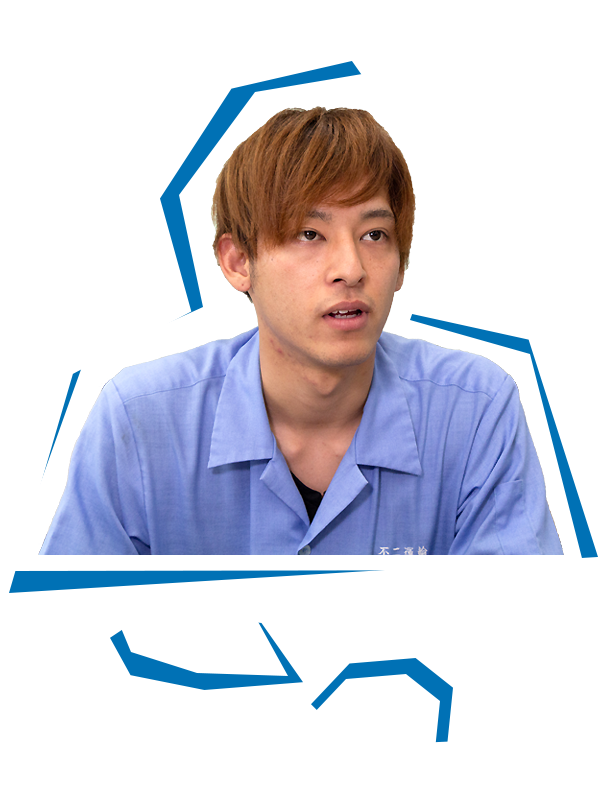 What is the atmosphere of your workplace?
Anyway, it 's a bright workplace
Everyone is really bright. During breaks, conversations are not interrupted. I sometimes get strict guidance during work, but I'm convinced that I know it's telling me for myself.
What is interesting about your job?
Impression when "Okay!"
My job is to make a list with parts of a machine that extrudes plastic to make chairs. When I was just starting, I was working without knowing it, but gradually I got to know the purpose, `` That part will be attached here '', `` This is what I use this way '' It became fun. I do not assemble, but I am glad to go to the site and see that parts are actually used.
And the forklift was very fresh. I don't think it's time to get on a forklift and I'm always excited when I get on it.
Working on a computer is one of the pleasures of learning what I learned at school.
What do you value when you work?
Toggle work switch
It is to add sharpness. When I rest, I rest well, and when the break time is over and I return to my place, I change the switch and concentrate on working.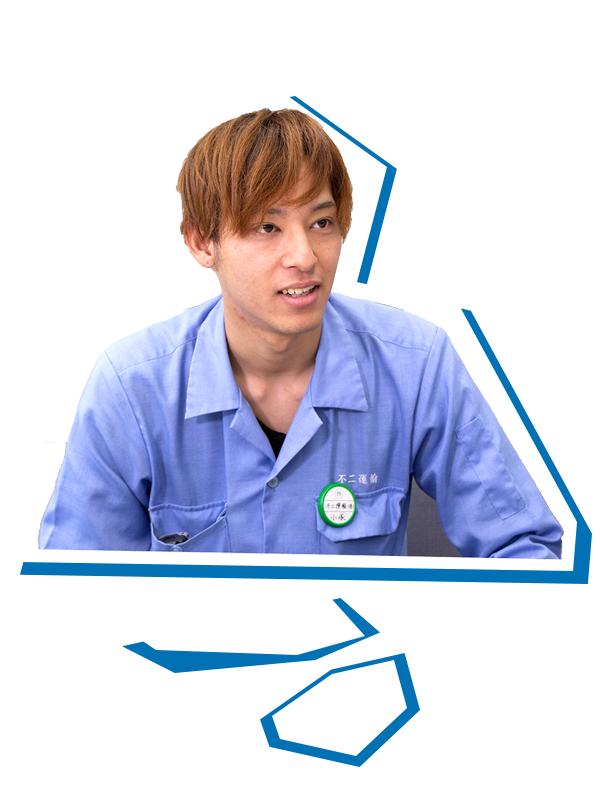 Do you have any goals for the future?
So that when I am assigned to work someday,
I often go to training for logistics managers, so when I come to such a position someday, I strive to be someone who wants to work under this person. I would like to learn the basics of logistics and management firmly through the training and utilize it in the future.